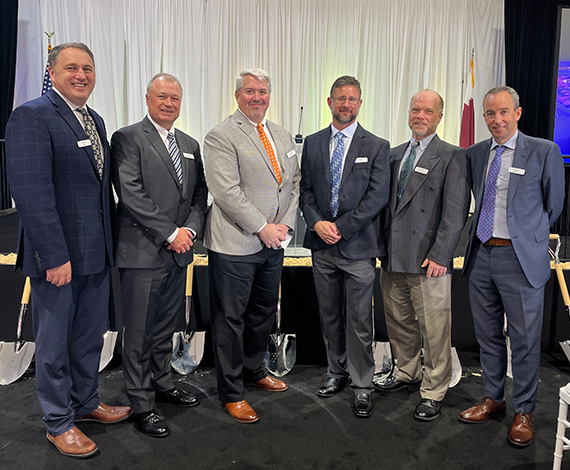 Congratulations Scallon Controls!
This groundbreaking event, on March 7, signified the launch of Golden Triangle Polymers, a joint venture between CPChem and QatarEnergy. As a key supplier for this mega project, the Scallon Controls and Emerson team took a front seat—along with key customers, other suppliers, community leaders, and prominent state and federal officials. Golden Triangle Polymers is expected to produce 4500 construction jobs and 500 permanent jobs, with an economic benefit of $50B to the community over the next 20 years.
The $8.5 billion integrated polymers facility located in Orange, Texas, will produce Marlex® polyethylene. Polyethylene is used in the production of durable goods, like pipe for natural gas and water delivery and recreational products, such as kayaks and coolers. It is also used in essential packaging applications to protect and preserve food, helping prevent it from going to landfills, and to keep medical supplies sterile. The plant, expected to begin operations in 2026, will include a 2,080 KTA ethane cracker and two 1,000 KTA high-density polyethylene units.